Profile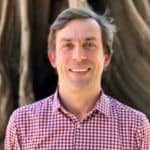 Toby Candler
Curriculum Vitae
Education

High School: Steyning Grammar School (despite the name this is a mixed comprehensive school) in West Sussex Undergraduate (after school at 18): University College London Postgraduate (after paediatric training age 35!): London School of Hygiene and Tropical Medicine

Qualifications

10 GCSEs (5 A*, 5 A, 1 B) 3 A levels Grade A - Biology, Chemistry and Psychology BSc. Physiology MB BS - Medical degree MRCPCH - Member of the Royal College of Paediatrics and Child Health Registered for PhD at London School of Hygiene and Tropical Medicine April 2018

Work History

Whilst at school: Washing up in a pub, tomato picker, asparagus picker Whilst at university: Camp Counsellor (Carmel Valley, California), receptionist, bar tender at music festivals Since university: 2 years general medicine and surgery, 1 year in New Zealand in A&E, 7 years paediatric training, 18 months Ethiopia/Kenya, 2 years PhD at MRC The Gambia

Current Job

Medical Research Council Clinical Research Training Fellow (PhD Student) https://www.mrc.gm/dr-toby-candler/

Employer

Medical Research Council The Gambia at LSHTM

One of the major global health research centres in sub-Saharan Africa.
Favourite thing to do in my job: Finding out new things for the first time and thinking creatively to find ways of answering scientific questions

About Me: I am a paediatrician (children's doctor) from the UK but living in The Gambia (West Africa) with my wife and two boys, a dog and a cat.

Read more

I live with my wife and two boys in The Gambia.  We have a rescue dog and cat that adopted us over the last 2.5 years we have been here.

My wife and I are both paediatricians and studied and trained in the UK.  I love travelling and living in other countries and before moving to The Gambia I worked in Ethiopia, Kenya, New Zealand and Papua New Guinea.

Our favorite thing to do is to go camping on the beach or by the river with our dog (see some photos below!)

My Work: I work as a children's doctor specialising in hormones. I am currently studying for a PhD in The Gambia examining how mother's diet during pregnancy may effect how their children eat and control their body weight.

Read more

I moved to The Gambia in 2017 to study how the environment influences genes that control appetite and body weight.  I am coming in to my final year of my PhD.

The team in The Gambia have previously shown that mother's nutrition can influence marks ('epigenetic' marks to be more technical!) on DNA in their children.  I am hoping to discover what these changes to the DNA mean with regards how we eat and our body weight.

In The Gambia we have a wet and dry season which effects what people can grow and therefore eat.  This change in season can also lead to changes in body weight (nearly 5 kg change on average!).  I have been measuring children and mother's weight and body make up over a year to understand how changes ('epigenetic' marks) to their DNA can influence this change in weight and body make up.  I have also examined how these DNA changes can influence their appetite and hunger.

I am currently in the lab measuring these changes to the DNA…..which is proving quite a challenge.

Its the hope that this research may help us explore how changing a mother's diet may help to prevent diseases such as obesity and diabetes in their children.

My Typical Day: I head into work at 8am. At the moment I am doing laboratory experiments which can take 2-3 days before I know if they have worked! I am excited at the moment as I am getting to examine the results and hope to answer some of my questions!

Read more

My day to day work has changed alot of the last 3 years.  I will give a brief overview of what I have been doing.

At the start of my PhD I had to do a lot of reading.  This led to the design of the study.  This step involved many hours reading and ensuring I understood all of the evidence that had been published before by other scientists/doctors in the field.

The next step meant I had to do a lot of writing of proposals to get the design as I wanted it and to get money to do the project! Then this proposal gets read by senior scientists who 1) say if its ethical to do the study 2) give you pointers to make it better.

After these approvals (and you have some money) it came to plan my field work.  This meant I had to assemble a team (10 field workers, 2 nurses, drivers, cooks and lab staff) and ensure they knew what the plan was.  I also met with leaders in the local villages here to ensure they were aware of the study and answer any questions they had.  Then the study starts!!!

Off to the field for 12 months, meeting people, measuring people and making sure the data was accurate!

After this I have been in the lab working on my samples I collected.  Currently I am looking at the these marks on the DNA which is challenging and takes 2-3 days before you know if your experiment has worked.  I also have been doing statistical analysis on some of my results which is the exciting bit!

As I am a paediatrician too (though mainly doing research currently), I do still go and see patients on the ward.  I do this about once a week and I love keeping this side of my job going!

What I'd do with the prize money: The causes of many diseases (such as obesity) are complicated and involve many factors. I would like to produce a game/interactive e learning package that could demonstrate that for children and young people. I would hope that I could then learn from the innovative solutions that these young people may come up with to tackle them!

Read more

My research interest mainly focuses on childhood obesity.

There is rarely a single cause of someone becoming obese but rather many causes all contributing together (many out of the individual's direct control such as their genes).

Understanding how diseases such as obesity develop can be challenging.  However, these are major health issues and should be part of science teaching early on as young people now will be the scientists of tomorrow and solutions will be needed!

I hope to produce a e-game or e-learning package that illustrates these  issues to young people and allows understanding of the many factors that can contribute to the development of a disease.  I want this to be fun and interactive and to engage young people in this topic.  This also helps us understand how body weight can be a challenge for some people and that many things that contribute to this may be out of their control.

I also help this is very much a two way process and I hope to engage with the young people in the schools about how we could tackle this problem as a society going forward.

My Interview

How would you describe yourself in 3 words?

Determined, Inquisitive and Impatient

What or who inspired you to follow your career?

Teachers during A Levels and inspiring and encouraging doctors since!

What was your favourite subject at school?

Biology

What did you want to be after you left school?

Medical Doctor

Were you ever in trouble at school?

From time to time!

If you weren't doing this job, what would you choose instead?

Teacher

Who is your favourite singer or band?

The Smiths

What's your favourite food?

Thai

What is the most fun thing you've done?

Either sky diving or going on safari

If you had 3 wishes for yourself what would they be? - be honest!

To stay enthusiastic, excited and encouraging
---
---