Profile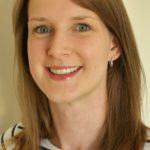 Sarah Clarke
My CV
Education

I went to Alcester Grammar for secondary school and stayed there for sixth form. I then went to the University of Bristol where I studied immunology. I took a year out of my degree to spend a year working at a pharmaceutical company doing research into drug development. I realised that I really liked research that affects people's health so I went to medical school. I did my medical degree at the University of Oxford. After I graduated I did my first two years of medical training in Leicester before moving to Bristol to train as a paediatrician. I am currently in the second year of my PhD at the University of Bristol.

Qualifications

I did 11 GCSES (Biology, Chemistry, Maths, Physics, English, Engligh Literature, German, French, History, Geography and Art) and got four A*s, six As and one B. I got a B in German at AS level and three As at A-level in Biology, Chemistry and Maths.

Work History

I got my first job age 14 and from then until now I have had a lot of different jobs (some more fun than others!):
Baby sitter, Waitress, Shop assistant, Science tutor, Assistant art therapist, Working at music festivals, Research scientist, Paediatrician

Current Job
About Me:

I'm a children's doctor working in the South West of England. I spend my time doing research into illnesses that affect children.

Read more

I am a paediatrician (children's doctor) working in the South West of England.  At the moment I am taking a break from working in the hospital and am doing a PhD. When I was at school I wanted to be a vet…until I became allergic to most animals. I didn't think I'd make a very good vet if I was allergic to all my patients so instead I did a degree in immunology to learn more about allergies.  After this I went to medical school so that I could do research and understand more about why diseases happen. I now spend my time doing research into diseases that affect children at the MRC Integrative Epidemiology Unit at the University of Bristol.

I am not very good at sitting still so have lived and worked all over the UK. I also love to travel and last time I counted had visited 28 different countries across the world. When I'm not working, I really enjoy cooking and trying new food. One of my favourite things to make is sushi.

My Work:

I am a paediatrician and am interested in diseases that affects the bones and joints of children (arthritis). My PhD looks a why some children get arthritis and why others don't. I also look at who gets better from this and why.

My Typical Day:

My typical day ALWAYS starts with a coffee the moment I get to my desk. The great thing about science is that no two days are ever quite the same – my days usually involve some combination of computer coding, going to meetings, chatting to people about my research and preparing talks for research meetings.

What I'd do with the prize money:

I think it is really important that children and young people have the chance to hear more about research that affects them and get hands on with science. I would use this money to put together an interactive activity to take to schools and festivals to explain my work.
My Interview

How would you describe yourself in 3 words?

Chatty, determined, inquisitive

What or who inspired you to follow your career?

A lot of different people along the way from my parents to my teachers to my colleagues

What was your favourite subject at school?

Biology

What did you want to be after you left school?

A vet

Were you ever in trouble at school?

I didn't enjoy geography and used to be told off for chatting

If you weren't doing this job, what would you choose instead?

Hair dresser

Who is your favourite singer or band?

Embrace - I'm still stuck in the 90's!

What's your favourite food?

Chinese

If you had 3 wishes for yourself what would they be? - be honest!

To be happy, healthy and humble!

Tell us a joke.

Why can't you trust atoms? Because they make everything up! (...ok ok its terrible)
My profile link:
https://ias.im/u.247315
---
---