Profile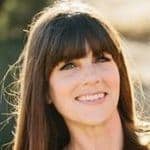 Sarah Carter
My CV
Education:

I went to high school in California, and then went on to do undergraduate degrees in Psychology and Anthropology at UCLA (successfully avoiding statistics for most of my time there). I worked for a few years at a series of weird and interesting jobs, and then decided to go back to school. I did a Master's degree in forensic anthropology at California State University, Los Angeles, and panicked when I had to use statistical analyses in my MA thesis (as I really had successfully avoided most stats in all my schooling up until then). No one was more surprised than I was that I ended up completing a PhD in Social Statistics some years later. Anything is possible!

Qualifications:

As I was a young person in the US, I didn't do GCSEs or O/A Levels. I have two BAs, an MA, and a PhD.

Work History:

My first job was babysitting, which led me to nanny and also to teach preschool for a few years (between my time at university and when I went back to school for my Master's). I have also worked: in ticket sales at a university; in a chocolate shop; in a bookstore; in a literary agency; at a very expensive children's clothing store; at a primary school; at an archaeological excavation; at a landfill (as an odor monitor, tasked with tracking down terrible smells); at the Los Angeles Department of Coroner; in a university social sciences department; and at a university research unit. I have done a little bit of everything, and it has all helped me.

Current Job:

Research Fellow at the Medical Research Council Lifecourse Epidemiology Unit, Southampton, UK.
About Me:

I am a Californian living in the south of England, working at an epidemiology research unit.

Read more

I'm originally from California, but now I live in Wiltshire with my husband and son, who is in primary school. I don't have any pets, because I am a cat person married to someone who is allergic to cats, but luckily, having a small child makes enough of a mess. 🙂 I have always loved to read and write, so I read a lot of fiction outside of work and a lot of academic papers when I'm in the office. I am currently very much looking forward to summer because I miss the sun!

Read more

I am a Research Fellow at an epidemiology unit, meaning that I spent my days studying human health in specific populations. In my particular position, this means I look at how the early life experiences of people born in Hertfordshire in the 1930s influence their health even today, now that they are in their late 70s and 80s. I also research how the health of an individual can be impacted by the health and lifestyle of their moms, dads, and grandparents. Doing this research means that I read a lot of what has been done before, think up my own questions that could extend or build on what has already been found, and then answer these questions using statistical software on my computer, which analyzes data collected from study participants. Once the stats results are in, I interpret the numbers and write up what they mean in the contexts of my questions. For example, if I wanted to know if eating solid food at 6 months old was good for our bones as we age, I would plug information collected about whether or not a study participant had eaten solid food at 6 months old and what their hip bone mineral content was at 80 into my computer's statistical software, and use the numbers presented by the software to draw conclusions about the relationship between solid food at 6 months old and bone health in older age.

My Typical Day:

Every day, I get to the office in the morning, check and reply to emails, and start reading and writing. I spend the day thinking of new questions about health across the lifecourse, writing up and editing the results of research I've already done, and organizing how to present my results to other people, in newsletters, conference presentations, or talks with schools.

What I'd do with the prize money:

If I won the prize money, I would use it to start a podcast highlighting the backgrounds and achievements of PhD students and early career researchers across all STEM fields in the UK. There are so many fascinating, inspiring people doing research, and currently, if you're not reading very specific academic journals, you wouldn't know about them!
My Interview

How would you describe yourself in 3 words?

Kind, funny, awkward

What did you want to be after you left school?

Anthropologist

Were you ever in trouble at school?

Not really. I was a bit terrified of being in trouble, actually!

Who is your favourite singer or band?

George Harrison

What's your favourite food?

Mexican food - I miss California!

Tell us a joke.

How many tickles does it take to make an octopus laugh? Tentacles!
---
---