Profile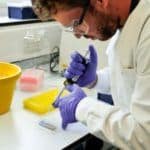 Samir Hopestone
My CV
Education:

I went to school at Matthew Arnold school, then went to university at the University of Southampton.

Qualifications:

Type GCSE
Subject or Course Biology, Chemistry, Physics, Mathematics, English Literature, English Language, French, History, Religious Education, Music
Awarding Body/Institution AQA and Edexcel
Date Attained (DD/MM/YY) 01/07/12
Qualification Result 4 A*, 6 A

Type AS Level
Subject or Course Biology, Chemistry, Mathematics and French
Awarding Body/Institution AQA and Edexcel
Date Attained (DD/MM/YY) 01/07/13
Qualification Result A, A, A, A

Type A Level
Subject or Course Biology, Chemistry and French
Awarding Body/Institution AQA and Edexcel
Date Attained (DD/MM/YY) 01/07/14
Qualification Result A, A, A

Degree – Bachelor's
Subject or Course: Marine Biology with Oceanography
Awarding Body/Institution: University of Southampton
Date Attained (DD/MM/YY) 01/07/18
Qualification Result 2:1

Work History:

Job Title Catering Assistant
Employer Name Welcome Break
Employer Address Thame Rd, Aylesbury OX33 1LJ
Main Duties Interacting with a variety of customers, providing them with high quality, fast and efficient service. Skills gained include training, communication, working as part of a fast-moving team, using tills accurately and maintaining high hygiene standards.

Job Title Horticultural assistant
Employer Name Brannfords Garden Makers
Employer Address Ditchend Farm Cottages, 4, Oxford OX44 7QG
Main Duties Gaining experience in the natural environment, using heavy machinery such as rotavators and scythes, liaising with suppliers and customers. Skills gained include plant identification, teamwork, and a good understanding of health and safety

Job Title Patisserie Assistant
Employer Name Patisserie Gatineau
Employer Address 209 Banbury Road, Summertown, Oxford, OX2 7HQ
Main Duties – Experience in detailed intricate work, as many of the products were fragile and required exceptional presentation. Sole responsibility for closing the premises at the end of the day. Skills gained included cashing up, fulfilling complex orders and speaking in French with customers.

Current Job:

Job Title Mammalian Proteomics RA
Employer Name MRC Harwell
Employer Address Becquerel Ave, Didcot OX11 0RD
Main Duties Providing research support services to various groups within MRC Harwell who are using mouse models to study various human diseases.Carrying out experiments using techniques such as Western blotting, immunoprecipitation, recombinant protein expression and purification, validation of custom antibodies, DNA cloning, cell transfection, sterile cell culture including splitting cells, reviving and preserving cell lines, protein production assays and processing samples for mass spectrometry.

Ensuring that the lab is always kept clean and tidy and ordering reagents to ensure the lab is well stocked and using equipment such as hoods, gel tanks, power packs, centrifuges and heating blocks.
– Liaising with technicians and engineers to service and maintain lab equipment.

Providing advice and consultation to new students and researchers on proteins, and tutorials to visiting work experience students to help facilitate their understanding.

Providing troubleshooting advice on all aspects of proteomics, and offering solutions using initiative and analytical problem solving skills

Selected to be a building warden which required me to do a sweep of the area nearest to the lab when the fire alarm goes off.

Keeping good records of work in a lab book and writing up experimental procedures, producing figures and analysis for publication.

Public outreach and engagement events at local schools and career fairs.

Responsible for the health and safety of any visitors to the lab including carrying out legionella risk reduction procedures, writing COSHH and risk assessments and working with hazardous chemicals
About Me:

I am a fun, enthusiastic person with a thirst for knowledge.

Read more

I live in oxford with my fiancée. We met at university and have been inseparable ever since! My favorite food is curry and I love to go out and eat Indian food. I enjoy karate, surfing and skateboarding and my favorite musician is Jimi Hendrix.

Read more

• Providing research support services to various groups within MRC Harwell who are using mouse models to study various human diseases. Carrying out experiments using techniques such as Western blotting, immunoprecipitation, recombinant protein expression and purification, validation of custom antibodies, DNA cloning, cell transfection, sterile cell culture including splitting cells, reviving and preserving cell lines and protein production assays.
• Ensuring that the lab is always kept clean and tidy and ordering reagents to ensure the lab is well stocked and using equipment such as hoods, gel tanks, power packs, centrifuges and heating blocks.
• Liaising with technicians and engineers to service and maintain lab equipment.
• Providing advice and consultation to new students and researchers on proteins, and tutorials to visiting work experience students to help facilitate their understanding.
• Selected to be a building warden which required me to do a sweep of the area nearest to the lab when the fire alarm goes off.
• Public outreach and engagement events at local schools and career fairs.
• Responsible for the health and safety of any visitors to the lab including carrying out legionella risk reduction procedures.

My Typical Day:

I get up and drive to work, then i defrost my samples to begin my experiments. Then i get a huge cup of coffee, run my experiments, have my lunch (usually a packed lunch) then continue my experiments. I usually leave work at 5.

Read more

When I arrive at work, I make myself a huge cup of coffee, something like this:

After I finish this I will defrost my sample by taking them from a huge freezer like this:

Then I make sure i have all the chemicals needed for the experiment, and if not I make some. Then I prepare my samples by adding dye, a denaturing chemical that breaks down the protein. I then run these samples on a special gel like this:

Then I transfer the gel onto a special paper called a membrane. This membrane is then incubated with an antibody, and then another one that give is a colour to give a results like this:

I then present my results to my lab, and then we discuss what to do next.

What I'd do with the prize money:

I would spend it on career and science events at local schools and colleges.
My Interview

How would you describe yourself in 3 words?

Enthusiastic, outgoing and chatty.

What did you want to be after you left school?

A marine biologist

Were you ever in trouble at school?

yes all the time - mainly for talking back/being late

Who is your favourite singer or band?

Jimi Hendrix.

What's your favourite food?

Curry

If you had 3 wishes for yourself what would they be? - be honest!

1) Have unlimited curry. 2) Never feel tired except at bedtime. 3) Be fitter and healthier.

Tell us a joke.

What did the mummy orca say to the baby orca? Stop Whaling!
---
---