Profile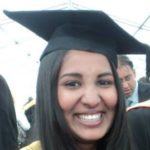 Nazia Ahmed
My CV
Education:

I went to University over a decade ago and did a Biomedical Sciences degree at Keele University because I wanted to be a Healthcare Scientist in the NHS. I did a placement in the NHS during my time at University, I also did a placement at the University of Oxford. I went on to do a MRes at the University of Liverpool. Then I did several CPD MBA modules in Leadership and Line Management at the Leeds Trinity University.
I then did a MSc in Genomic Medicine full time whilst I continued to work full time in the NHS at the University of Manchester. After this I started my PhD at the University of Leeds.

Qualifications:

Degree(s):
DPhil Genomics and Bioinformatics (Current – 2023)
MSc Genomic Medicine – Distinction.
PGDip in First Line Management (MBA modules).
CMI Level 3 in Leadership and Management.
BSc, Biomedical Sciences – First Class Honors.

Kind Edwards VI College:
A-Levels: Physics A, Maths A, Human Biology A, Chemistry A
(AS-Level) – Further Maths A.
Holly Lodge High School:
GCSEs: Maths – A*, Physics – A*, Biology – A*, Chemistry – A*, Geography – A*, Art – A*, Religious Studies – A*, English Language – A*, English Literature – A*, PE – A*, Latin – A*
GNVQ Information Technology – Distinction.

Work History:

Data Manager in Clinical Trials. Healthcare Scientist in the NHS. Research Fellow in University. Laboratory Technician. Research Assistant. Protein Scientist. Analytical Chemist.

Current Job:

PhD student at the University of Leeds.
About Me:

I live in Leeds, I love cats and cakes.

Read more

My name is Naz, I live in the West of Leeds in a small market town called Pudsey! Fun fact Pudsey the Bear was named after Pudsey the town. I have two cats Raz and Daz and little fish called Paul Scholes. My favourite shows are Friends and the Simpsons and I can quote every episode.

Read more

I doing research in bran cancer. I use data from brain cancer patients to hopefully find a treatment for patients.

I am based across two sites, sometimes I spend time at the Medical School on main campus, with colleagues who are data analytics and other times I am based at the hospital sites with scientists who do a lot of wet lab experiments.
My Interview

How would you describe yourself in 3 words?

Chatty, Funny and Enthusiastic!

What did you want to be after you left school?

I always wanted to be a scientist but originally I wanted to work in the field of Astrophysics.

Were you ever in trouble at school?

Yes, literally every week. I had a big mouth and was far too cheeky. I remember I had to sit in the corridor for rest of the semester for one class because the teacher said I was too disruptive :(

Who is your favourite singer or band?

Backstreet Boys or Brendan Flowers.

What's your favourite food?

Chinese food - I miss living in Taiwan.

If you had 3 wishes for yourself what would they be? - be honest!

I want more pets, so maybe a bigger house so that I could adopt more cats and dogs. Win MasterChef UK. Sing like Beyonce. That is all!

Tell us a joke.

Why did I divide Sin by Tan? Just Cos.
---
---