Profile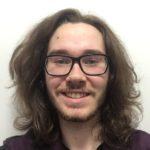 Nathan Kindred
My CV
Education

2008-2013: Hetton School
2013-2015: Newcastle Sixth Form College
2015-2019: Newcastle University (Undergraduate)
2019-2023 (ongoing): Newcastle University (Postgraduate)

Qualifications

GCSEs: Maths A*, Biology A*, Chemistry A*, Physics A*, English Language A*, English Literature A, IT A, History A*, RE A*, French A, Media A*, Electronics A*, Graphics A;

A-levels: Biology A*, Psychology A, Maths B, Chemistry B;

Undergraduate Degree: 1st class Biomedical Sciences (Integrated Masters) MSci (Hons);

Work History

2012: Work experience at the Bunny Hill Children's Centre
2014: GP shadowing at Roseworth Surgery, Gosforth
2016-2017: Lab assistant at High Throughput Screening Facility at Newcastle University
Summer 2017: Summer research project at High Throughput Screening Facility at Newcastle University
2017-2019: Employability ambassador at Newcastle University
Summer 2019: Summer research position in Dr Fiona LeBeau's lab at Newcastle University

Current Job

2019-2023 (ongoing): PhD student and Demonstrator at Newcastle University; Student rep for the MRC DiMeN cohort 4 students at Newcastle University

Employer

My PhD is funded by the MRC DiMeN program, and I am the student rep for my cohort at Newcastle University.

My PhD is hosted by Newcastle University and my supervisors are Dr Colline Poirier, Dr Yujiang Wang, Professor Chris Petkov and Professor John-Paul Taylor.

Newcastle University also employs me as a demonstrator alongside my PhD work. I primarily demonstrate for the School of Biomedical, Nutritional and Sport Sciences, but I have also done marking for the School of Computing.
About Me:

I'm 22 years old and originally from a small village in the north of England. I'm very laid back and easy going, but I love talking about things I'm passionate about.

Read more

I was born in a village called Hetton-le-Hole but I now live in a studio in the middle of Newcastle. I've been at Newcastle University for almost 5 years now, having previously done my undergraduate degree here, and I love the university. I had originally planned to study medicine but realised I was more interested in the science behind things.

I chose to go into my field of research as I have always been interested in the brain and neuropsychology and I strongly believe that as a society we need to do more for those with mental illnesses. In general I believe more mental health support needs to be provided to everyone.

My interests include movies and literature (though I don't read as much as I should nowadays!), and my lifelong-favourite TV show is Buffy the vampire slayer. My pronouns are he/his and I identify as bi/pansexual.

My Work:

My research is looking at stress and mental health, and involves working with monkeys! We scan the brains of macaques to see how the different things they experience across their lives affect them.

Read more

Stress is known to have major impacts on the brain, both during development and during adulthood, and has been linked to mental illnesses such as depression.

My project involves MRI scanning awake macaques in order to use this data to build up brain networks (imagine a 3D map of how different areas of the brain talk to each other).

We also collect hair and blood samples, and record the behaviour of the macaques. Analysis of this additional data should allow us to determine how stressful the different things each macaque experiences are. We can then look at the effects of these different experiences on the brain networks of the macaques, in order to investigate the impacts of stress on brain networks.

It is then hoped that comparison of our results to brain networks of patients will allow us to learn more about brain networks in depression. This should provide an avenue to improve current depression treatments.

If you want more depth on my project or the scientific background it is based on please just ask!

My Typical Day:

I'm not sure I really have a typical day. My work changes over the year depending on whether I am collecting data or analysing it. Generally though I spend a lot of my time organising things and trying to find better ways to analyse our data. I recently spent a week in Amsterdam learning a new way to analyse MRI scans!

Read more

At the moment my day usually starts at around 9/9:30am, and the first thing I will normally do is check my emails and then plan out what I want/need to get done that day. I usually spend my mornings analysing data or trying different coding solutions, and then I will often attend talks and have meetings in the afternoon. Usually I head home sometime between 5 and 6pm. As we record the macaques' behaviour I quite often will have to go down to the animal facility at some point during the day to fix one of our very temperamental cameras!

During periods where we are scanning the macaques I will often spend a few mornings a week carrying out MRI scans, and a couple of days every 6 months I spend collecting blood and hair samples from the macaques. Occasionally I will spend either a morning or an afternoon as a demonstrator in one of the undergraduate lab practicals.

What I'd do with the prize money:

I would like to use the prize money to engage more people both in understanding research involving animals and in my own research. Ideally, I would do this by visiting different schools across the country to give talks/workshops.

Read more

I would love to be able to use the prize money in order to visit as many schools as possible, to hold workshops discussing my research into stress and mental health, and research involving animals in general. The money would therefore be used for travel and to create resources for these workshops (3D models of brains for example).

I recently met with people from 'Understanding Animal Research' and I would like to use this opportunity to help improve understanding of how animals are actually involved in research, and how their welfare is a key consideration in this research.

Additionally,  I think that being able to get schools talking about mental health, through discussion of stress and mental health research, could be hugely beneficial and informative!

Not to mention that I love discussing my research and my field with people, and this could give me some good outsider perspectives on my research that could be helpful to the overall project!
My Interview

How would you describe yourself in 3 words?

Friendly, reliable and dedicated

What or who inspired you to follow your career?

I'm not sure if I can really pick out one person who inspired me, but my neuroscience hero is Oliver Sacks

What was your favourite subject at school?

I liked a lot of subjects at school but I particularly enjoyed Biology (other than the stuff on plants), English Literature and Media

What did you want to be after you left school?

A psychiatrist

Were you ever in trouble at school?

Not really

If you weren't doing this job, what would you choose instead?

Either a writer or a clinical psychiatrist

Who is your favourite singer or band?

Hozier or Tame Impala

What's your favourite food?

Any kind of dessert- probably something citrusy

What is the most fun thing you've done?

During secondary school I went on an expedition to Tanzania in Africa

If you had 3 wishes for yourself what would they be? - be honest!

To have a successful career, to have a happy life and to make some sort of difference in the world
My profile link:
https://ias.im/u.247295
---
---