Profile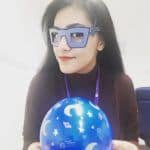 Nadine Mirza
Found some spare time to answer all these insightful and fun questions!
Curriculum Vitae
Education

ISC Lahore (2006-2012); University of Manchester – Psychology (2012-2015); University of Manchester – Primary Care Mental Health (2016-2017); University of Manchester – Mental Health (2017-present)

Qualifications

Work History

In high school I spent summers working at a junior school summer camp. During uni I did placements during my holidays in Pakistan as an intern in a private psychological practice, a cancer hospital and for a school's psychologist. After undergrad I was a clinical psychologist trainee at a government hospital in Pakistan and after masters I was a research assistant at the University of Manchester and an assistant psychologist at a social enterprise that worked with children.

Current Job

PhD Student (Dementia Research), Teaching Assistant (University of Manchester), Helpline Volunteer, Assistant Editor (British Psychological Society)

Employer

 
Favourite thing to do in my job: Creating games and puzzles about my research!

About Me: I'm a llama loving, slightly shy yet slightly outgoing knitter, writer, bookworm psychologist!

Read more

I'm an Irish Pakistani who spent years living in both countries before moving to Manchester over seven years ago. I live with my plant family now. I've been interested in psychology and the mind since I was 13 but I also love…

Reading (thrillers are my fave), Puns, Knitting, Making my own costumes like this Deadpool cap, Playing the Sims 3, and Badminton! I adore llamas, Netflix, rainy weather, tea and any show narrated by David Attenborough (there is no cooler episode than Blue Planet -The Deep).

In school I  struggled with science subjects like chemistry and physics and didn't think I could be a scientist- but because science is so big and varied I was able to do research in stuff I'm actually good at like biology and the brain.

My Work: I'm looking at why people from different backgrounds and cultures are not getting the help they need for dementia and what I can do about it!

Read more

I do research on dementia and people from different cultures, like ethnic minorities. I noticed ethnic minorities like British South Asians don't get as much help as everyone else for dementia. They can't get into clinics and hospitals as much as they should, have trouble understanding information on dementia and it's not spoken about enough in their communities.

They also have a tougher time with dementia tests. For example, a lot of older South Asians aren't as good at speaking English as they are South Asian languages like Urdu. They're also better at recognising things from their own culture than western culture. If we give them English dementia tests with western culture questions they might fail, even if they don't have dementia. Or they have dementia but can't complete the test and then they don't get help.

I made a South Asian dementia test in Urdu to make it easier for South Asians to get a proper diagnosis of dementia (you can read about that here!). Now I'm interviewing people who work in dementia clinics to ask what it was like to work with British South Asians and why they think it's so complicated to give them help. I'm also going to interview British South Asians who have dementia and the people who care for them to ask what their experience of the clinics was like, how we could make it easier and more informative for them, and what they would like to know about dementia (read about that here!).

It's all about asking them what they want to see from research and making it happen!

My Typical Day: Interviewing people, analysing data, making games and running activities stalls, writing up research and blogging, speaking on stage about my research, preparing for conferences, studying, teaching, coming up with creative projects- all kinds of things!

Read more

My days are either very calm or super busy.

On busy days I'm on the bus a lot, going to interview people with dementia or their family and friends (still learning to drive!). I also teach undergrad students, prepare posters and presentations, go to conferences across the country to speak, hold my own seminars and workshops or run games and activity stalls or talks about dementia at science events and festivals.

On calm days I cosy up at home or in my office and do online research, analyse my data, write up my work to be published or write blog posts, reply to emails and catch up on paperwork. I'll put episodes of Spongebob on in the background to keep me alert. I also mark student's assignments, prep lessons, go to classes or study in the library for things like mental health, statistics, research methods and scientific writing or just read about dementia and other psychology related things.

What I'd do with the prize money: Hold community events for South Asians and run activity stalls for the public to talk about dementia!

Read more

I think it'd be great to hold both community events for South Asians in Manchester, especially elderly, that focus on dementia,and activity stalls for the public that focus on dementia and how not everyone gets help for it.

They community events could be at centres and libraries with cultural food and an opportunity for people to come together. This will be given by myself and my supervisor along with possibly one or two other dementia experts. We would talk about what dementia is, how to prevent it, how to recognise it and what to do if you or someone you love has it including how to get help. We would also ask the audiences' advice about what they would like to know about dementia and what they think could help and we would tell them about our research in case they would like to get involved. We would also give out information booklets available in English and other South Asian languages.

The activity stalls could be at science festivals, museums, and shopping centres, using games and virtual reality to show people what it's like to have dementia, what happens when you don't get help for it, and share how different people think of dementia and the care for for it. This would also help contribute to another project I have called Drawings of Dementia, which is a collection of drawings on how dementia is imagined by people. This will be done by myself and some university student volunteers.
My Interview

How would you describe yourself in 3 words?

Bookworm, Ambitious, Goofy

What or who inspired you to follow your career?

My parents

What was your favourite subject at school?

English and Biology

What did you want to be after you left school?

Psychologist/ Writer

Were you ever in trouble at school?

A few times for things like passing notes or skipping a class, though not often!

If you weren't doing this job, what would you choose instead?

I thought about being a lawyer

Who is your favourite singer or band?

Maroon 5

What's your favourite food?

Cake

What is the most fun thing you've done?

Segwaying through Prague freehand- if you went really fast it felt like flying!

If you had 3 wishes for yourself what would they be? - be honest!

Seeing the future, Reading people's minds, Having more hours in the day

Tell us a joke.

Do I know any psychology jokes? I'm afreud not.
My profile link:
https://ias.im/u.194270
---
---