Profile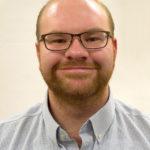 Mike Rimmer
My CV
Education:

King David High School – Liverpool from year 11-13

Liverpool University – Medicine and Surgery
St Andrews University – Master of Research in Medicine
Warwick University – Master of Science in Health Research

Now I'm studying at Edinburgh University for a Doctor of Philosophy in Reproductive Biology.

Qualifications:

GCSE (16 years old) 3x A*s, 3A's and 3 Bs

AS Levels – BBBC

A2 Levels AAB (after doing some resist for AS levels!)

MB ChB (Hons) – Medical degree
MRes – Master of Research
MSc – Master of Science

Work History:

I worked as a junior doctor in London for 2 years after I finished medical school and was lucky enough to get a job at Warwick University as a clinical academic.

This is where I started training both clinically in Obs and Gynae to look after pregnant women and their health needs as well as carrying out research.

I now study at Edinburgh University.

Current Job:

I work as a clinical research fellow which means I study for a PhD and carry out some clinical work at the weekend.
About Me:

Hey! My names Mike and I'm a clinical scientist.

This means I spend half my time seeing patients in the hospital (mostly delivering babies) and half my time in the lab doing research to try and find answers to the big clinical questions we haven't answered yet!

Read more

I live in Edinburgh and am currently studying for a PhD. I moved here about a year and a half ago and really love living here – although it is a bit cold – as I'm writing this its trying to snow!

I'm a specialist registrar in Obstetrics and Gynaecology or Obs and Gyn for short which means I look after women who are pregnant and any reproductive health problems they might have. This also involves having to deliver a baby every now and then!

My job means I work as part of a big term of nurses, midwives, doctors, scientists and a lot of other people in the hospital and University.

I play badminton (although I'm pretty terrible) and also play the trumpet when I have some free time too!

Read more

I look at the way cells talk to each other. They can send small messages to each other – like sending a whats app or txt message telling other cells new information.

We know that in cancer and with chemotherapy treatment these messages can help cancer to spread and become resistant to treatment. This makes it difficult to treat the cancer.

By getting one step ahead of cancer by understanding what these messages are and what they say we think we can change these messages. We even want to try and write our own messages to make it more difficult for cancer to spread and evade treatment. One other area we are looking at is the way normal cells also respond to chemotherapy because we know that chemotherapy doesn't just kill cancer cells, it can kill normal ones too.

That why your hair can fall out with chemotherapy treatment. We want to understand these messages sent between cells and figure out how we can disrupt them to reduce the unwanted effects of chemotherapy treatment!

My Typical Day:

I start by taking a look at my cells under the microscope to make sure they are healthy. After this, I will set up some experiments with chemotherapy and see how the cells react over 24 hours.

After lunch, I will look at my results from a previous say and write these up. I will speak to my supervisor or present this work at a lab meeting to see what others think of my results.

Read more

On a typical day, I will sta by looking at all the cells I have in the incubator – we keep them at 37C to mimic the human body so that they will go properly. I look at them under the microscope to check they look healthy and are growing properly. Like humans, they can become infected too so I always check for that too.

I will usually have an experiment running from the previous day because I run them over 24 hours. These need to be checked on and the results analysed. I usually treat different types of cells with a drug called Cispapltin a chemotherapy drug.

I use different chemicals to see how the cells die / how many die or survive etc. This helps us to understand what different odes of chemotherapy to the cells.

We have several big spaces in the lab to carry out this work and also smaller rooms with special airflow to keep the area sterile. An infection could affect the results and invalidate them.

Once I have my data I will discuss with my supervisors and lab mates at a weekly lab meeting.

What I'd do with the prize money:

I would use this to explain to more people what it is I do and why its important to them.
My Interview

How would you describe yourself in 3 words?

Motivated Enthusiastic and Inquisitive

What did you want to be after you left school?

A Doctor

Were you ever in trouble at school?

Yes....but not too much although my mum may disagree!

Who is your favourite singer or band?

Panic at the disco!

What's your favourite food?

Burger!

If you had 3 wishes for yourself what would they be? - be honest!

Pass my PhD, publish my first research paper and get better at badminton!

Tell us a joke.

Let me think about that one...
---
---