Profile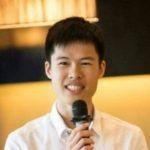 Chun Hei Kwok
My CV
Education

1️⃣ Imperial College London (2018 – 2019): Master degree
2️⃣ Imperial College London (2015 – 2018): Bachelor degree
3️⃣ Victoria Shanghai Academy (2013 – 2015): High school

Qualifications

1️⃣ Master of Research in Cancer Biology
2️⃣ Bachelor of Science in Biomedical Science
3️⃣ IB Diploma Programme

Current Job

Employer
About Me:

👨‍🎓 I am a graduate who recently finished university studies. I work on managing and processing a large amount of data so that others can find meaning in them.

Read more

👨‍🎓 I have recently completed my university education in London in biomedical science.  I used to perform experiments in the lab, but I gradually moved away and started doing research using computers!

My Work:

🔢 I re-arrange a large amount of data into a format that is more understandable and usable so that people can process can process and find meaning in them.

Read more

🔢 Data wrangling is "the process of transforming and mapping data from one "raw" data form into another format with the intent of making it more appropriate and valuable for a variety of downstream purposes such as analytics."  This means I re-format and re-structure data, mainly data from clinical studies and experiments, into a way that can be adopted by analysts and researchers for their analysis.  In short, I play around with data to make it more accessible.

My Typical Day:

💻 I get up early in the morning to go to my office. I spend most of the day on my computer looking at numbers and more numbers! There are usually quite a few meetings or seminars to attend during the day.

Read more

💻 I spend a large amount of time at my desk to write scripts to process the data I have.  It takes quite a bit of time to write scripts, ensure the logic is correct, and the script is error-free.  I used different programming languages to write my scripts.  I also attend meetings with other staff and other collaborators as research is not a one-man thing.  I have to discuss problems and difficulties with others, and craft plans for further research.

What I'd do with the prize money:

🙆‍♂️ Arrange some outreach events and activities to promote science!

Read more

🙆‍♂️ I hope to raise scientific aspirations in groups of youngsters that are under-represented in university education – perhaps through workshops and activities.
My Interview

How would you describe yourself in 3 words?

🧠 Responsible, organised, open-minded

What or who inspired you to follow your career?

🔬 The genuine interest in science!

What was your favourite subject at school?

⚗ Chemistry - I just love being in the lab. Also had experiments in Biology class, but it was not as fun sadly.

What did you want to be after you left school?

💉 Something medically related but not be a doctor.

Were you ever in trouble at school?

😆 Only for distracting others from listening in class.

If you weren't doing this job, what would you choose instead?

👨‍🏫 A secondary school teacher - I love working with youngsters

Who is your favourite singer or band?

🤔 Not really...

What's your favourite food?

😍 Chocolate and icecream

What is the most fun thing you've done?

👨‍👩‍👦‍👦 I consider every moment spent with family and friends as a fun thing.

If you had 3 wishes for yourself what would they be? - be honest!

🎨 Grow taller, be multilingual, be more artistic.

Tell us a joke.

✔ It is scientifically proven that people who have more birthdays live longer.
My profile link:
https://ias.im/u.249527
---
---