Students! Help us decide which scientists and engineers should take part in the next event, and you could win a voucher. All you need to do is take 2 minutes now to judge these 12 sentences.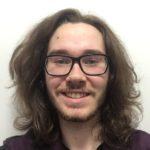 I still can't believe that I was voted the winner of the Medical Research Zone! I can't thank the students that voted for me enough, and I am very excited to put the money to good use for more engagement events.
I have loved being a part of I'm a Scientist and I had a lot of fun chatting with everyone and answering questions. This experience has really helped me to think about my research from a different perspective and has inspired me to get involved with more science engagement. Hopefully I'll get to speak to some of you again at future engagement events!
It has been so much fun working alongside so many incredible scientists, and I found it very interesting to hear about everyone else's research and careers. I think that the huge level of variety amongst us, with people from different fields and with different jobs and backgrounds, really added to the event. I hope that we as a group have managed to inspire some of the students to follow STEM careers, and more importantly to believe in their own abilities!
I want to say a massive thank you to all of the I'm a Scientist mods and the entire I'm a Scientist team for their support and hard work throughout the event. I was impressed that the event ran so smoothly and was so enjoyable despite the ever-changing current situation!
I would also like to thank my supervisors, my research group and Newcastle University's Faculty of Medical Sciences for their support and advice in relation to this event, and engagement events in general. Additionally, thanks to Understanding Animal Research for their advice and training on discussing research involving animals. I would definitely recommend that other people get involved with I'm a Scientist, it's an incredibly fun and unique engagement event, which can help you to identify aspects of your research that you had not previously considered.
Nathan
Up for the challenge?
Want to answer some downright weird questions? Maybe even learn things from students?
Scientists! Apply for the next I'm an Scientist, Get me out of here: imascientist.org.uk/scientist-apply
It only takes 2 minutes and one sentence to apply!
---